The IADIS International Conference Internet Applications and Research 2011 was hosted in Rome, Italy, 22 – 24 July, 2011.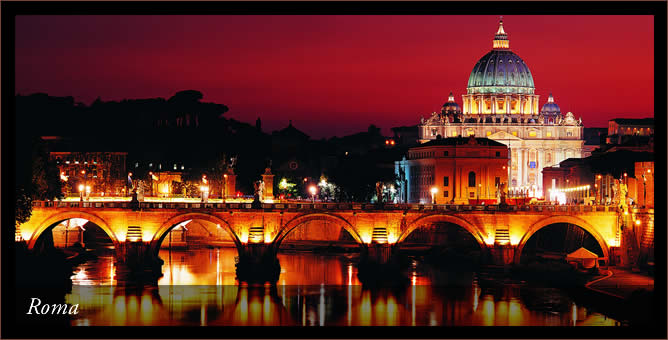 The IADIS Internet Applications and Research 2011 purpose was to address the main issues of concern within Internet and WWW.

The proceedings of the Internet Applications and Research 2011 were jointly published with IADIS Web Based Communities and Social Media 2011 and IADIS Collaborative Technologies 2011 conferences. These events received 134 submissions from more than 24 countries. Each submission had been anonymously reviewed by an average of four independent reviewers, to ensure the quality of the accepted submissions. Hence only 23 full papers were approved which meant an acceptance rate of 17 %. A few more papers were accepted as short papers, reflection papers and posters. An extended version of the best papers was published in selected journals, especially in the International Journal of Web Based Communities (IJWBC); ISSN: 1477 - 8394 [4 issues per year], in the International Journal of Distributed Systems and Technologies (IJDST) ISSN: 1947-3532, in the IADIS International Journal on WWW/Internet (ISSN: 1645-7641) and also in other selected journals, including journals from Inderscience.

The submissions were accepted under the following main areas:
- Accessibility
- Adaptive Web Systems
- Collaboration
- Computer-Mediated Communication
- Data Mining
- Database Planning and Development
- Digital Economy
- Digital Libraries and E-Publishing
- Distributed and Parallel Applications
- E-Business and E-Commerce Technologies
- E-Government Technologies
- e-Health Technologies
- E-Learning Technologies
- Electronic Data Interchange
- Quality, Evaluation and Assessment
- Extensible Languages
- Game Technologies
- Global Tendencies in WWW/Internet
- Groupware
- Human Computer Interaction & Usability
- Hypermedia
- Information Architectures
- Information Visualization
- Intelligent Agents
- Interfaces
- Internet & Customer Relationship Management
- Internet Payment Systems
- Internet Services
- Languages
- Metadata
- Mobile Web
- Multimedia
- Performance Issues
- Personalized Web Sites and Services
- Portal strategies
- Protocols and Standards
- Searching and Browsing
- Security Issues
- Semantic Web
- Social & Legal Issues
- Storage Issues
- System Integration
- Teaching and Learning Strategies
- Technology Innovation and Competitiveness
- Technology Management
- Technology Strategies
- Tele-Work
- Web 2.0 Technologies & Applications
- Web 3.0 Technologies & Applications
- WWW/Internet Applications
- WWW/Internet Case studies
- WWW/Internet Impacts
- Web Engineering
- Web Personalization
- Web Software
- Wireless Applications
- Ubiquitous Computing
- Usability
- User Modelling
- Virtual Communities
- Virtual Reality
- XML

The Conference included the presentation of full papers, short papers, reflection papers and posters and also a two keynote presentations from internationally distinguished Researchers: Professor Gráinne Conole, The Institute of Educational Technology, The Open University, UK and Professor Carsten Maple, University of Bedfordshire, UK.
Keynote Presentations:

RETHINKING LEARNING AND TEACHING IN A DIGITAL AGE by Professor Gráinne Conole, The Institute of Educational Technology, The Open University, UK
ABSTRACT
There is no doubt that social and participatory media have enormous potential to transform learning, teaching and research. However this potential has not yet being realised. The talk will review the characteristics of new technologies and consider how they might be used in an educational context. It will consider some of the paradoxes associated with these new technologies and put forward some strategies for more effective use of them.
TECHNIQUES AND CHALLENGES FOR ENSURING EFFECTIVE USE OF COLLABORATIVE SYSTEMS by Professor Carsten Maple, University of Bedfordshire, UK
ABSTRACT
There have been significant technological advances in the development of collaborative systems in recent years leading to wide-spread adoption of such systems. While this has clear benefits for rapid communication and development of ideas, the value of the information held has meant that there are an increasing number of attacks on such systems. This talk will present some of the latest challenges in ensuring the proper use of collaborative technologies, and methods for protecting these systems.
Conference Best Paper:

- INSIGHTS IN USAGE OF MULTIMEDIA STREAMING SERVICES by Amela Karahasanović, Marika Lȕders, Elena Terradillos, María Alejandro, Juan Rodríguez, José Manuel Núñez and David Flórez Rodríguez.

Abstract:
Popularity of multimedia streaming services is rapidly increasing. In-depth knowledge of users' behaviour is one of the cornerstones of delivering an optimal QoE of such services. In this paper we present the results of three studies that investigate patterns of users' behaviour in Spain, Sweden, and Norway. Based on the analysis of the network traffic data and questionnaires from more than 270000 of individual users and households, we identified user accesses over time, as well as users' habits, preferences, and motivations. Our results indicate the stability of users' behaviour across the countries and over the time and differences among the access types. Insights obtained in this study might provide valuable input for the design of future network management systems and multimedia streaming services.
The IADIS Internet Applications and Research 2011 was published both in Book (ISBN: 978-972-8939-40-3) and CD-ROM (ISBN: 978-989-8533-00-5).

Program Committee:

Program Chair:
- Pedro Isaías, Universidade Aberta (Portuguese Open University), Portugal

General Conference Co-Chairs:
- Piet Kommers, University of Twente, The Netherlands
- Pedro Isaías, Universidade Aberta (Portuguese Open University), Portugal

Committee Members:
Ai-Chun Pang , National Taiwan University, Taiwan
Alberto Corrales Garcia, Universidad Castilla La Mancha, Spain
Allan Macleod, University Of Abertay Dundee, Scotland
Alvaro Fernandez, Universidad De Granada, Spain
Andres Soto, Universidad Autónoma Del Carmen, Mexico
Anna Goy, Universita Di Torino , Italy
Antonia Maria Reina Quintero, University Of Sevilla, Spain
Antonio Gabriel Lopez Herrera, University Of Granada, Spain
Bin Guo, Institut Telecom Sudparis, France
Carlos Porcel, Escuela Politécnica Superior Campus De Las Lagunil, Spain
Carlos Rodriguez Dominguez, Universidad De Granada, Spain
Carmen Martinez Cruz, Universidad De Jaén, Spain
Christos Grecos, University Of West Of Scotland, United Kingdom
Constantine Kotropoulos, Aristotle University Of Thessaloniki, Greece
Cristian Mihaescu, University Of Craiova, Romania
Danco Davcev , Sts Cyril And Methodius University, Macedonia
Daniel Thalmann, Nanyang Technological University, Singapore
David Pinto, Benemérita Universidad Autónoma De Puebla, Mexico
Demetrios Sampson, University Of Piraeus, Greece
Dimitru Burdescu, University Of Craiova, Romania
Edgardo Aviles-lopez, Cicese Research Center, USA
Eduardo Peis, Universidad De Granada, Spain
Enrique Herrera-viedma, University Of Granada, Spain
Fabiana Vernero, University Of Turin, Italy
Federica Cena, University Of Turin, Italy
Florian Daniel, University Of Trento, Italy
Francisco Pascual Romero, Universidad De Castilla La Mancha, Spain
Garmpis Aristogiannis, Technological Educational Institution Of Messolong, Greece
Geoff Lund, University Of Abertay Dundee, United Kingdom
Gerald Schaefer, Loughborough University, United Kingdom
Giovanna Petrone, University Of Turin, Italy
Habib Zaidi, Geneva University Hospital, Switzerland
Harry Agius, Brunel University, United Kingdom
Hsin-mu Tsai, National Taiwan University, Taiwan
Hui Yu, University Of Glasgow, United Kingdom
Huiyu Zhou, Queen's University Belfast, United Kingdom
Irena Mlynkova, Charles University in Prague, Czech Republic
Isabel Ramos Roman , University Of Sevilla, Spain
Javier Jesus Gutierrez Rodriguez, University Of Sevilla, Spain
Jesus Serrano Guerrero, University Of Castilla La Mancha, Spain
Jesus Torres, University Of Sevilla, Spain
Jing Dong, Chinese Academy Of Sciences(casia), China
José Alfredo Ferreira Costa, Federal University, UFRN, Brazil
Jose Luis Martinez, University Of Castilla La Mancha, Spain
José Manuel Morales Del Castillo, Universidad De Granada, Spain
Juan Gabriel Gonzalez Serna, Centro Nacional De Investigacion Y Desarrollo Tecn, Mexico
Juan Pablo Soto Barrera, Universidad De Sonora, Mexico
Kate Ching-ju Lin, Academia Sinica, Taiwan
Kevin Curran, University Of Ulster, United Kingdom
Laila Benhlima, Ecole Mohammadia D'ingénieurs, Morocco
Liliana Ardissono, University of Torino, Italy
Luca Cernuzzi, Universidad Católica "nuestra Señora De La Asunció, Paraguay
Manuel Mejias Risoto, Escuela Técnica Superior De Ingeniería Informática, Spain
Marco Furini, University Of Modena And Reggio Emilia, Italy
Marcus Specht, Open Universiteit Nederland, Netherlands
Maria Visitacion Hurtado, University Of Granada, Spain
Maria Jose Escalona Cuaresma, Universidad De Sevilla, Spain
Maria Jose Rodriguez Fortiz, Escuela Técnica Superior De Ingenieria Informatica, Spain
Maria Luisa Rodriguez-almendros, Escuela Técnica Superior De Ingeniería Informática, Spain
Martin Gaedke, Chemnitz University Of Technology, Germany
Michael Weber, University Of Ulm, Germany
Miguel Onofre Martinez Rach, Universidad Miguel Hernandez, Spain
Milos Kravcik, Open Universiteit Nederland, Netherlands
Morten Goodwin, Tingtun AS, Norway
Nawaporn Wisitpongphan, King Mongkut's University Of Technology, Thailand
Noureddine Bouhmala, Vestfold University College, Norway
Octavio Martin-Diaz , Universidad De Sevilla, Spain
Ole-Christoffer Granmo, University of Agder, Norway
Oscar Mario Rodriguez Elias, Instituto Tecnológico De Hermosillo, Mexico
Otoniel Lopez, Universidad Miguel Hernandez, Spain
Pablo Pinol Peral, Universidad Miguel Hernandez, Spain
Paolo Ferragina, Università Di Pisa, Italy
Pingkun Yan, Chinese Academy of Sciences, China
Qi Wang, University Of The West Of Scotland, United Kingdom
Ryszard S. Choras, University Of Technology & Life Sciences, Poland
Sam Suppakkul, University Of Texas, USA
Shuai Zheng, Institute Of Automation, Chinese Academy Of Scienc, China
Shun-ren Yang, National Tsing Hua University, Taiwan
Sok-ian Sou, National Cheng Kung University, Taiwan
Spiros Sirmakessis, Technological Educational Institution of Messolong, Greece
Swee Keow Goo, University Of Abertay Dundee, United Kingdom
Tayeb Lemlouma, IRISA / IUT Of Lannion (University of Rennes 1), France
Tran Khanh Dang, HCMC University of Technology, VNUHCM, Vietnam
Victor SOSA-SOSA, Cinvestav, Mexico
Wolfgang Deiters, Fraunhofer-institut Fur Software Und Systemtechnik, Germany
Zhang Zhang, Chinese Academy Of Sciences, China
Zhaoxiang Zhang, Beihang University, China