The 4th edition of the Collaborative Technologies 2013 (CT) International Conference was hosted in Prague, Czech Republic, during 24 to 26 July, 2013 and was co-organised by The University of Economics in Prague (VŠE), Czech Republic. This conference was part of the IADIS Multi Conference on Computer Science and Information Systems 2013, 22 - 26 July.
This CT Conference is focused on issues related to the concepts, theory, modelling, specification, implementation and evaluation of collaborative systems, technologies and their 'wider' applications in the information society. It pays particular attention to the 'wider' dimension as a mean to diversify it and broaden the applicability and scope of the current body of knowledge in the area of applied collaborative domain including emerging and next generation methods and technologies. The aim is to cover both technical and non-technical aspects of the collaborative nature of today's information society, as well as, prompt future direction for the advancement of the community.
Submissions were accepted under the following 5 main topics:
- Theory Foundations
- Technical Infrastructures
- Environments, Tools and Applications
- Benefits realization and Social Implications
- Future Concepts
The Collaborative Technologies 2013 Conference had 38 submissions from more than 11 countries. Each submission has been anonymously reviewed by an average of four independent reviewers, to guarantee the final high standard of the accepted submissions. Consequently only 6 full papers were approved which corresponds to an acceptance rate of 16 %. A few more papers were accepted as short and reflection papers.
The Conference Program featured an opening and closing sessions, 3 parallel paper sessions, 1 Keynote Presentation and a Poster Session.
The keynote presentation was given by Professor Gunilla Bradley, Professor Emerita, Royal Institute of Technology, Sweden.
Extended versions of the best papers were selected to be published as extended versions in the the International Journal of Distributed Systems and Technologies (IJDST) ISSN: 1947-3532. Other outlets may also receive extended versions of the best papers, including journals from Inderscience.
Keynote presentation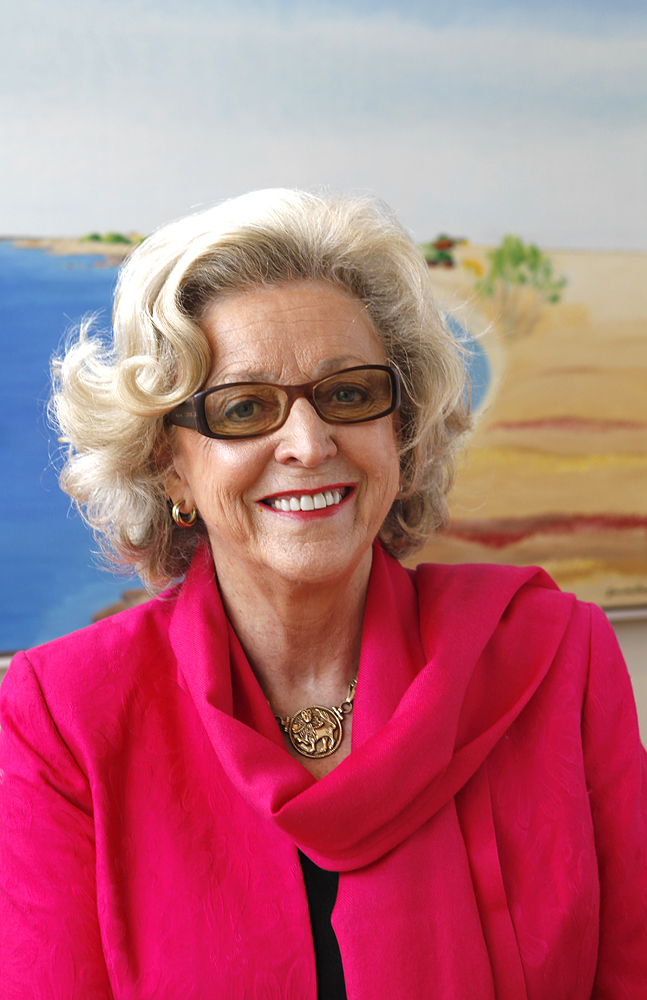 "WHAT IS QUALITY OF LIFE IN THE ICT SOCIETY?''
by Professor Gunilla Bradley,
Professor Em, Royal Institute of Technology, Sweden
Abstract
Some issues that will be addressed are:
• Main changes in people´s lives – structures and roles. What changes are going on in the professional, private and citizen's role? How can we balance our various roles at the increasing convergence of them? Important contributing factors to Quality of Life and how to achieve.
• Main changes in the labour market – work force in the so-called flexible companies. New ways to influence our work life conditions as well as to contribute to societal change.
• Impact of network organizations on human behavior, values, motivation and feelings. Our relation to space and time, what kind of stress? Dialectics of values and life styles.
• Some trends in psychosocial communication and ICT, collaboration and global communication patterns. The home as a communication sphere in the network era - new opportunities and risks.
• Convergence and acceleration are main processes at the interplay between technology, societal structure, organizational design, and human roles in the society. I will reflect on the convergence theory and the discourse in Media Technology and Informatics about the present power relations and movements globally. I will present reflections on risks and opportunities in the 21 st Century ICT society. Where are the "energy centers" that can activate and create changes towards the "Good Information Society"? Can agreements on Goals and Visions for that society be achieved?
The Collaborative Technologies 2013 was published in Book (ISBN: 978-972-8939-92-2).
Program Committee Members:
Adrian Groza, Technical University Of Cluj-napoca, Romania
Alejandro Fernandez, La Plata University, Argentina
Alton Chua, Nanyang Technological Universit, Singapore
Andreas Menychtas, National Technical University Of Athens, Greece
Andrei Semeniuta, Belarussian Trade Economic University, Belarus
Antonio Panaggio, Italian Ministry Of Education, Italy
Antonio Ruiz Martínez, University of Murcia, Spain
Areti Manataki, University Of Edinburgh, United Kingdom
Arianna D'ulizia, National Research Council - Irpps, Italy
Atsuo Hazeyama, Tokyo Gakugei Unversity, Japan
Boyan Bontchev, Sofia University St. Kl. Ohridski, Bulgaria
Charalampos Karagiannidis, University of Thessaly, Greece
Christoph Beckmann, University Of Bamberg, Germany
Claudia Raibulet, University Of Milano-bicocca, Italy
Cuong Nguyen, University Of Nebraska At Omaha, Usa
David Cook, C4ideas, Namibia
David Kocsis, University Of Nebraska At Omaha, Usa
Dimitris Kotzinos, Technical Educational Institution Of Serres, Greece
Dimosthenis Kyriazis, National Technical University Of Athens, Greece
Dorel Dusmanescu, Petroleum-Gas University Of Ploiesti, Romania
Ejub Kajan, State University Of Novi Pazar, Serbia
El Hassan Abdelwahed , University Cadi Ayyad, Morocco
Elaheh Pourabbas, National Research Council, Italy
Eleana Asimakopoulou, University Of Bedfordshire, United Kingdom
Fadila Bentayeb, University Of Lyon ( Lyon 2), France
Federica Paci, University of Trento,, Italy
Florin Popentiu-Vladicescu, University Of Oradea, Romania
Frederic Hubert, Laval University, Quebec,, Canada
Gabriel Baum, La Plata University, Argentina
Gabriela Moise, Petroleum-gas University Of Ploiesti, Romania
Gert-jan De Vreede, University Of Nebraska At Omaha, Usa
Grigore Albeanu, Spiru Haret University, Romania
Guillermo Jimenez, Instituto Tecnologico De Monterrey (itesm), Mexico
Hakikur Rahman, Schoolnet Foundation, Bangladesh
Hani Qusa, University Of Roma, Italy
Hao Cheng, Yahoo Inc, USA
Ilias Karasavvidis, University Of Thessaly, Greece
Jérôme Darmont, Université de Lyon (ERIC Lyon 2), France
Ji Zhang, The University of Southern Queensland, Australia
Jongwon Kim, Gwangju Institute of Science and Technology, Korea, Republic of
Kevin Curran, University Of Ulster, Northern Ireland
Liz Bacon, University Of Greenwich, United Kingdom
Luis Berdun, Isistan - Instituto De Sistemas Tandil, Argentina
M. Antonia Martínez-carreras, University Of Murcia, Spain, Spain
Manolis Tzagarakis, Computer Technology Institute, Greece
Marcello Sarini, University Of Milano-bicocca, Italy
Marcelo Armentano, ISISTAN Research Institute, Argentina
Marina Mondin, Politecnico Di Torino, Italy
Mario Vacca, "La Sapienza" University of Rome , Italy
Martin Molhanec, Czech Technical University In Prague, Czech Republic
Massimiliano Laddomada, Texas A&m University-Texarkana, Usa
Maytham Safar, Kuwait University, Kuwait
Michael Vassilakopoulos, University Of Central Greece, Greece
Mihaela Muntean, West University Of Timisoara, Romania
Monica Vladoiu, PG University Of Ploiesti, Romania
Mudasser Wyne, National University, USA
Muhanna Muhanna, Princess Sumaya University for Technology, Jordan
Nikos Karacapilidis, University Of Patras, Greece
Olfa Chourabi, Telecom & Management Sudparis, France
Pankaj Kamthan, Concordia University, Canada
Phil Clipsham, University Of Greenwich, United Kingdom
Raquel Trillo, University Of Zaragoza, Spain
Renate Fructer, Stanford University,, Usa
Sergio Ilarri, University Of Zaragoza, Spain
Sharon Cox, Birmingham City University, United Kingdom
Silvia Schiaffino, Universidad Nacional Del Centro De La Pcia De Buen, Argentina
Stefano Ferretti, University Of Bologna, Italy
Thierry Badard, Laval University, Quebec, Canada
Ting Yu, University Of Sydney, Australia
Tomoo Inoue, University Of Tsukuba, Japan
Vladimir Dyo, University Of Bedfordshire, United Kingdom
Wael El-medany, University Of Bahrain, Bahrain
Wail Omar, BNR-Education Inc., Canada
Weidong (Tony) Huang, CSIRO ICTCentre, Australia
Wolfgang Prinz, Fraunhofer FIT, Germany